sales & revisions
Our Adolphe Sax & Cie office and showroom are housed in a beautiful art-nouveau building in Bruges.
Easily accessible by car with free parking, and within walking distance of the train station.
Here you are more than welcome to see and play our wide range of Adolphe Sax & Cie saxophones.
Of course we gladly give explanations and advice. For repairs or revision of your current saxophone you are also welcome.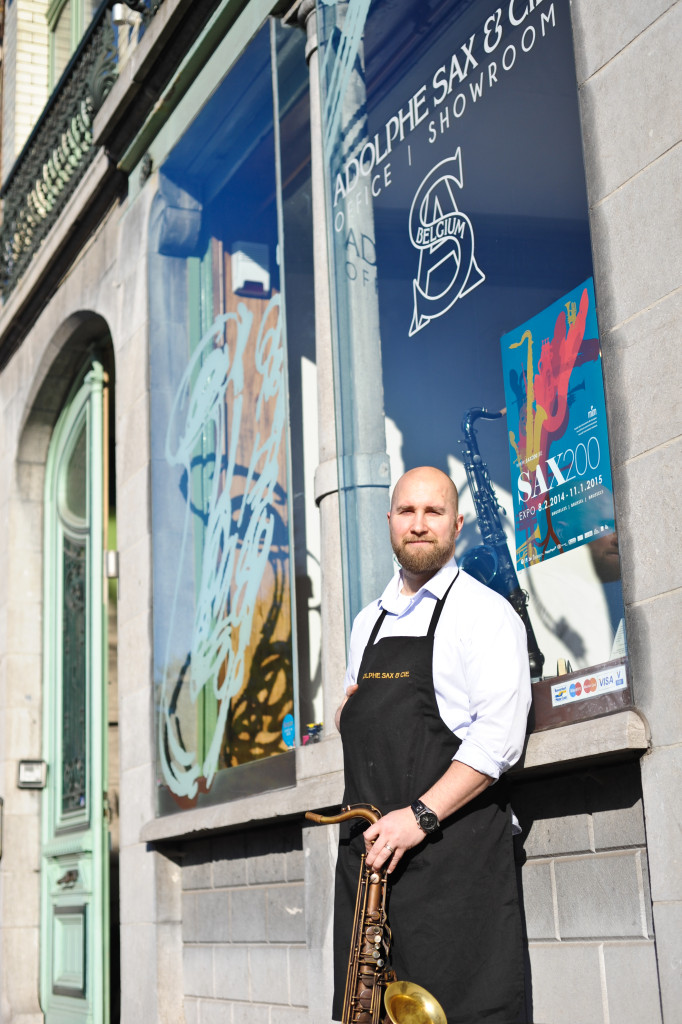 Address
NEW LOCATION GULDEN-VLIESLAAN 35, 8000 BRUGGE AS OF OCTOBER 5th 2020
Opening hours
Shop open, but there are government Covid19 regulations. 
– You are not allowed to shop with others unless you need help.
– If you want to shop for more than half an hour, you must do so by appointment *
– Shops may allow 1 customer in per 10 square meters
* Test saxophones? That is perfectly possible, but preferably by appointment.
We made a Sax Sterilizer and sterilize all our instruments and mouthpieces.
Monday & Wednesday
14:00-18:00 pm
Saturday 13:00-17:30 pm
Tuesday, Thursday & Friday by appointment – closed on Sundays and holidays
Contact
BE +32 497 55 55 85
Social Media